It's About Time Your
Sustainably Sourced Coffee


Came in

Truly Sustainable Packaging

!

Consumer demand is driving the growth of organic and certified sustainable coffee. Consumers don't just want sustainably certified coffee – they expect the packaging to be sustainable too. There's a new breakthrough packaging innovation that delivers both!
NEW AROMAPAK™ REVOLUTIONARY PAPER FIBRE-BASED PACKAGING INNOVATION
Featuring Boardio® Technology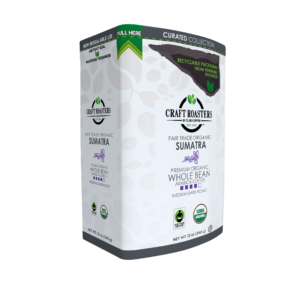 Consumers want sustainable packaging that preserves freshness and cuts plastic waste. AromaPak™, Club Coffee's newest sustainably-sourced, paper fibre-based coffee packaging, uses Boardio® technology – an innovative packaging system that is a recyclable, renewable alternative to today's multilayer packaging and bulky cans. It is almost all paperboard instead of the traditional coffee packaging that consumers usually have to throw in the trash.
REDUCES PLASTIC WASTE TO LANDFILL AND CARBON EMISSIONS:
Plant-based recyclable paper fiber from sustainably managed, FSC Certified forests

Paper has the highest recycling rate of all recyclable materials in the United States

66% for paper-based packaging and 92% for cardboard boxes

Carbon footprint reduction from packaging, transportation and more

60% weight reduction compared to a similar sized metal can
48% plastic reduction compared to a similar sized quad seal bag
83% plastic reduction compared to a similar sized plastic canister
Up to 95% space and transport reduction
Lifecycle analysis shows much lower CO2 emissions vs alternative packaging

86% less than metal cans
78% less than molded plastic canisters
 –
PROTECTS AND KEEPS COFFEE FRESH:
Airtight seal, keeps coffee fresh and maintains shelf life
Nitrogen flushed
–
CONVENIENT & EASY TO USE:
Durable, high quality, ergonomic design
Preferred by consumers**
–
CONSUMERS LOVE BOARDIO®1:
70% of panelists preferred Boardio®1
86% of consumers are willing to switch to Boardio®1
Boardio® elevated consumer perceptions of coffee quality
Faster find times on shelf vs control packaging1
Convenient handling, scooping, closing and storage1


–
Differentiate your brand

on shelf and

disrupt the coffee category

with AromaPak™, featuring Boardio®!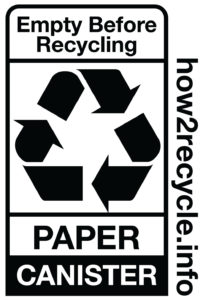 Source: 1Club Coffee In Home Usability Test, Focus Groups and Shopper Study, 2021
Boardio® – A registered trademark of AR Packaging Sweden AB; used under license by Club Coffee™.