The National Coffee Association U.S.A is proud to name Grounds For Health as the first-ever recipient of the NCA Origin Charity of the Year Award.
The new NCA Origin Charity of the Year Award aims to bring a spotlight on the organizations working in coffee communities around the world to help those farmers who are challenged by these circumstances.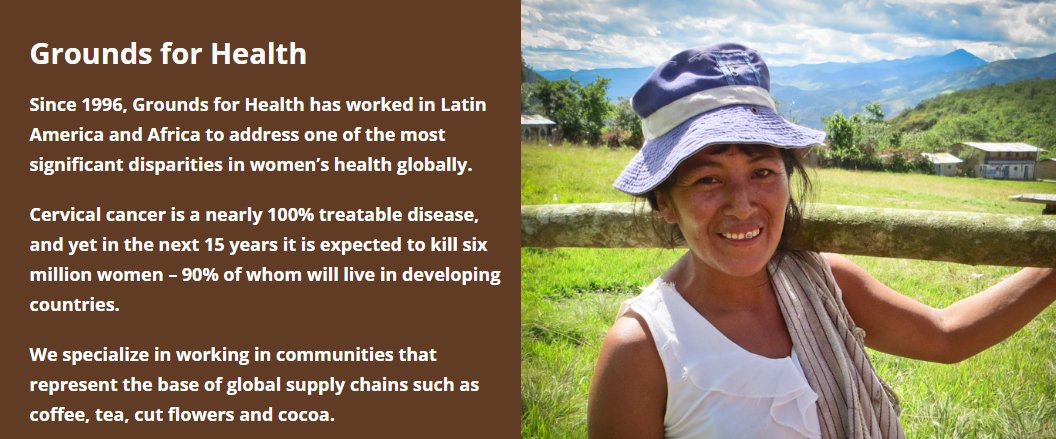 Club Coffee named Grounds For Health as their charitable organization of choice in 2017. We believe that Grounds For Health is a fantastic organization on a number of fronts and receiving this award is well deserved.
Information on Grounds For Health
> Women are the heart of coffee production worldwide, doing at least 70% of the picking, sorting and harvesting.
> Cervical cancer is the #1 cause of cancer death in low resource countries.
> 98% of the half million cervical cancer deaths projected by 2030 will be in low and middle-income countries.
> Those deaths can be prevented through early-stage screening and treatment
To learn more about Grounds for Health, please visit: www.groundsforhealth.org
To learn more about Club Coffee's association with Ground For Health, please visit: http://bit.ly/2oKgXBF
To learn more about the NCA Origin Charity of the Year Award, please visit: http://bit.ly/2oOSqM7